How to gain admission into Massachusetts Institute of Technology (MIT)

 
The Massachusetts Institute of Technology (MIT) is one of the best schools in the world. If you want to be one of the few students accepted into MIT every year, you'll need to make sure your application is up to snuff.
In this article, we'll break down exactly how to get into MIT, from the test scores you need to the tips and tricks that'll help your application stand out.
How Hard Is It to Get Into MIT?
MIT is one of the most selective schools in the world. Currently, MIT's acceptance rate is 6.7%, which means it only accepts around 7 applicants for every 100 people that apply.
A 6.7% acceptance rate means that MIT is extremely competitive to get into. You'll need excellent grades, test scores, essays, and letters of recommendation to even be considered.
What Is MIT Looking for in Its Students?
You can learn a lot about what MIT is looking for in its students from the university's website:
"The MIT community is driven by a shared purpose: to make a better world through education, research, and innovation. We are fun and quirky, elite but not elitist, inventive and artistic, obsessed with numbers, and welcoming to talented people regardless of where they come from."
This statement, while not MIT's formal mission statement (which is worth reading, too), tells a lot about what MIT is looking for in its applicants.
MIT want students who break molds—they're incredibly intelligent, but they also think outside of the box. Don't follow everyone else's path if you want to get into MIT—create your own.
MIT students are genuinely excited to learn and innovate. They're not interested in accolades (though they certainly earn them)—they're motivated by discovery and intellectual stimulation more than recognition.
MIT students don't fit into any particular profile, except that they're all highly, highly talented.
Can You Apply to MIT Early?
MIT allows students to apply early action. That means that you can apply to MIT and receive notification of your acceptance months before other students, but you don't have to commit to MIT if you're accepted.
MIT's early application deadline is November 1 and students are notified in mid-December.
According to the MIT admissions statistics for the Class of 2022, applicants who applied early didn't have any significant advantage over students who applied at the regular deadline. For both admissions deadlines, students were accepted at a rate of a little less than 7%.
That being said, there are other ways to get a leg up on your fellow applicants. MIT admitted around 11% of applicants who participated in an interview (or had their interview waived) vs 1% of applicants who did not participate in an interview.
MIT Application Deadlines and Requirements
MIT has its own application. It doesn't accept the Common Application, Coalition Application or Universal Application. Here are the complete MIT application requirements:
MIT requires that all students submit SAT, ACT, or TOEFL scores

Freshman applicants must also submit two SAT II Subject Tests: one math and one science.

MIT requires all students submit five short essays as part of their application.
MIT requires that all students submit two letters of recommendation.
There are no specific coursework requirements for MIT applicants.
Some majors are required to submit work portfolios as well. You can find a list of those majors and requirements here.
The MIT Early Action deadline is November 1. Applicants are notified of their status in mid-December.
The MIT regular admission deadline is January 1. Applicants are notified of their status in mid-March.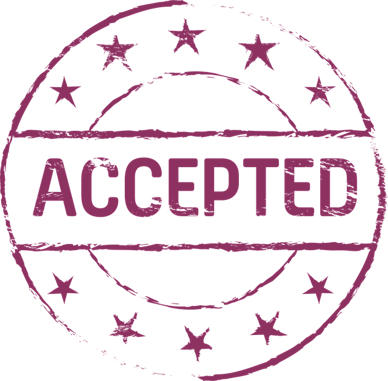 What GPA Do I Need to Get Into MIT?
MIT has a 6.7% acceptance rate, so it's important that your application is as strong as possible to be considered. One of the most important parts of your MIT application is your high school coursework.
MIT doesn't specify a minimum GPA requirement and doesn't release the average GPA of admitted applicants. (The school does provide other admissions statistics like average test scores.) That being said, due to the caliber of students accepted at MIT, we can assume that the average GPA is quite high. You should look to get mainly As, with a high few Bs on your transcript.
MIT will also be paying attention to your course load—are you challenging yourself, or are you coasting on easy classes? You should take the most rigorous classes your school offers—whether that's honors, AP, or IB courses—or even look into taking courses at the local community college to show that you're not afraid of an academic challenge… and that you can succeed at one, too!
What Test Scores Do I Need to Get Into MIT?
You don't just need great grades to get into MIT—you need great test scores, too. Let's take a closer look at what scores you need to get into MIT.
What SAT Test Scores Do I Need to Get Into MIT?
The middle 50% of MIT applicants make between a 1520 and a 1580 on a 1600 SAT scale. In other words, 75% of admitted students score above a 1520 on the SAT. Put another way, you'll need get as close to a perfect score as possible to make sure you're putting yourself in a good position to get in.
You'll need to have extremely high SAT scores to be able to get into MIT. Fortunately, MIT uses "Highest Section" scoring (also known as "superscoring"). Basically, superscoring means that MIT will consider your highest section scores across all the SAT test dates you submit.
MIT's superscoring policy is good news for applicants—it means that you can prep and retake the score without worrying about hurting your previous scores. If you're wondering how many times you can (or should!) take the SAT, be sure to check out this article.
What ACT Test Scores Do I Need to Get Into MIT?
It's no surprise that admitted students have high ACT scores, too. The top 75% of admitted students score a 34 or above on the ACT. With so many applicants scoring 34 and above, a lower score won't be very impressive.
Fortunately, MIT also superscores ACT scores for applicants. That means that, if you take the ACT multiple times, MIT will consider the highest score achieved in each section.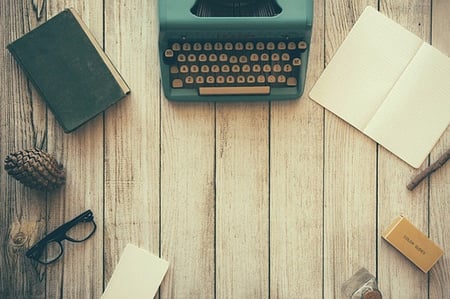 MIT Application Essays
MIT requires that you answer five short essay questions. You'll need to answer five short prompts (none more than 250 words) on various aspects of your life: what you do for fun, what department you're interested in at MIT, a way that you contribute to your community, a description of your background, and a challenge that you have faced in your life.
The MIT essay prompts are designed specifically to get to the heart of what makes you…well, you. Remember, MIT wants applicants that are interesting as people. MIT places a high value on having students with quirks and unique passions, not just high test scores.
You'll submit your five MIT application essays along with an activities list and a self-reported coursework form as Part 2 of your MIT application, regardless of whether you're applying for the early action deadline or the regular admission deadline.
Here are the 20119-2020 MIT essay prompts:
We know you lead a busy life, full of activities, many of which are required of you. Tell us about something you do simply for the pleasure of it. (100 words or fewer)
Although you may not yet know what you want to major in, which department or program at MIT appeals to you and why? (100 words or fewer)
At MIT, we bring people together to better the lives of others. MIT students work to improve their communities in different ways, from tackling the world's biggest challenges to being a good friend. Describe one way in which you have contributed to your community, whether in your family, the classroom, your neighborhood, etc. (200-250 words)
Describe the world you come from; for example, your family, clubs, school, community, city, or town. How has that world shaped your dreams and aspirations? (200-250 words)
Tell us about the most significant challenge you've faced or something important that didn't go according to plan. How did you manage the situation? (200-250 words)
Credit:https://blog.prepscholar.com/how-to-get-into-mit